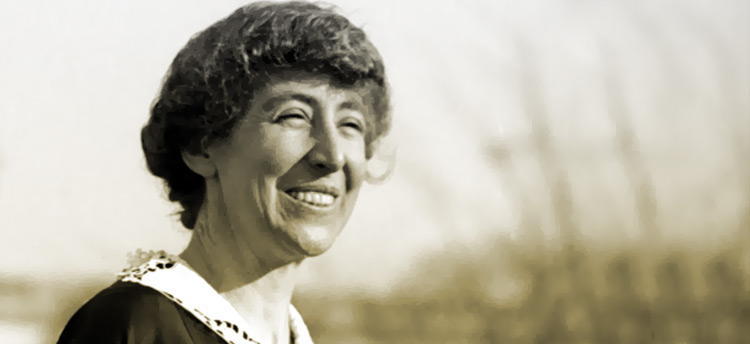 1916 was unquestionably a big year for the United States. Let's take a look at the major events that happened during 1916…
The U.S. acquires Virgin Islands

The Virgin Islands were previously named "Santa Úrsula y las Once Mil Vírgenes" Christopher Columbus in 1493. The U.S bought the islands off Denmark for $25 million and decided to call them the "Virgin Islands" for short. Around 50 islands make up the Virgin Islands! Many were uninhibited for a long time, now only 16 are left uninhabited. The main and largest islands include Tortola, Virgin Gorda, Anegada and Jost Van Dyke.
Jeannette Rankin became the first woman to be elected for U.S. congress

Jeannette Rankin was born in Missoula County, Montana, United States and was the first-ever woman to be elected to the U.S congress! She was a well-known women's rights advocate and American politician. This was a huge step in the right direction for equal rights for women in the United States! Since she was elected, the U.S saw a slow increase in the number of women members in the House of Representatives.
Louis Brandeis appointed to Supreme Court

Louis Dembitz Brandeis was born in Louisville, Kentucky in a strict Jewish family. He was not only a successful American lawyer but also an associate on the Supreme court. Brandeis worked hard to defend individual freedom and stood up for his beliefs. It was a huge breakthrough towards equality when he was appointed to the Supreme court in 1916.Due to the fact that he was labelled as a radical reformer and also subjected to anti-Semitism.
Adamson Railway Labor Act
Congress implemented the Adamson Railway Labor Act on September 2nd, 1916. This new law stated that a standard full day of work should consist of 8 hours. This was first created for railway workers but quickly became law for all industries.Also, any hours over these 8 were considered "overtime" and workers should be paid more for these hours. It was a huge movement in the rights of workers.
Federal Farm Loan Act
The Federal Farm Loan Act became effective on July 17th, 1916. It was created with the purpose of giving more support to small farmers and ranchers. This act was to make it easier for farmers to take out small loans, credit and free enterprise. Woodrow Wilson signed this law with the vision of giving farmers more flexibility and a fair chance in the growing competitiveness in farming.
Germany agreed to limit Submarine warfare
Germany agreed to limit submarine warfare on May the 4th, 1916. Why? the U.S President Woodrow Wilson demanded them to. In fears of getting on the wrong side of the U.S, the German government agreed. This demand took place after the Germans mistakingly attacked a French passenger steamer in the English channel killing 50 people and injuring many. Amongst those on board were many Americans.
The Great Migration
The Great Migration started in 1916 and lasted until the 1970s. It involved the movement of 6 million African Americans from the rural Southern United States to urban Northeast, Midwest and West. The South saw a huge 40% decrease in blacks overall population during this migration.
Major Events That Took Place During 1916