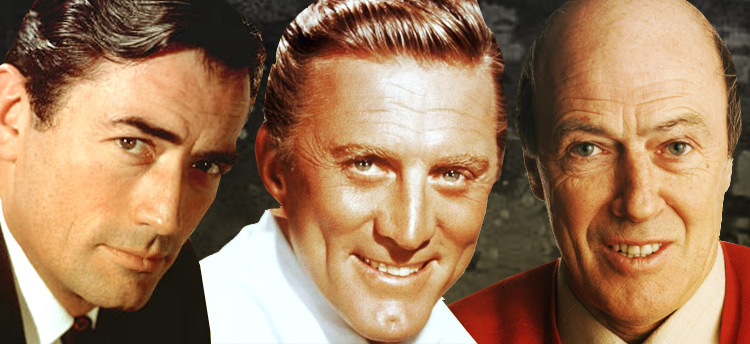 Let's take a look at some well-known and successful names of famous people born in 1916…
Roald Dahl (1916-1990)
Roald Dahl was born in Llandaff, Cardiff, Wales to affluent Norwegian immigrant parents. He became a very successful Children's Author that sold over 250 copies of his book worldwide. He's without a doubt the no.1 children's book author to many people! Let's face it, the majority of us had our bookshelf filled with Roald Dahl books as a child. His most famous books include:
⦁ Charlie and the Chocolate Factory: A Play – published 1987
⦁ Matilda – published 1988
⦁ James and the Giant Peach – published 1961
⦁ The BFG – published 1982
⦁ The Witches – published 1983
⦁ The Twits – published 1980
⦁ Fantastic Mr Fox – published 1970
⦁ The Best of Roald Dahl – published 1978
⦁ George's Marvellous Medicine – published 1981
⦁ Danny the Champion of the World – published 1975
Beverly Cleary (1916-2021)
Beverly Cleary was also a very well-known Children's Author. She was born in McMinnville, Oregon in a small remote town on a farm. The town didn't even have its own library so Clearys mother had to have books sent from the nearest library. From these books, she quickly developed a passion for writing and start to create her own stories. Her most famous books include:
⦁ Henry Huggins – published 1950
⦁ Dear Mr Henshaw – published 1983
⦁ Ralph S. Mouse – published 1982
⦁ Ramona the Pest – published 1968
⦁ Beezus and Ramona – published 1955
⦁ Ribsy – published 1964
⦁ The Mouse and the Motorcycle – published 1965
⦁ Ramona Quimby, Age 8 – published 1981
Kirk Douglas (1916-2020)
Kirk Douglas was a successful actor that was born in Amsterdam, New York. His parents were Russian Jewish immigrants and he suffered from a poverty-stricken childhood. However, he didn't let this stop him from pursuing his dreams to become an actor. He later moved to Los Angeles, California to pursue his career and became a star in many hugely successful films. He usually plays an emotionally charged hero or antihero and had many leading roles. His most famous movies include Spartacus (1960), Lonely Are The Brave (1962), The Strange Love of Martha Ivers (1946), Detective Story (1951) and Out of The Past (1947).
Olivia de Havilland (1916-2020)
Olivia de Havilland was a British-American movie actress born in Tokyo, Japan. She was unquestionably the leading female actress of her time and appeared in an incredible 48 films in total throughout her career. Many of these movies were extremely well-known all around the world. Such as The Adventures of Robin Hood (1938), The Heiress (1949), Captian Blood (1935), The Dark Mirror (1946) and Dodge City (1939). She was known for her usual role as a troubled beauty.
Gregory Peck (1916-2003)
Gregory Peck was a successful movie actor born in La Jolla, California, United States. He was one of the most popular male movies stars from the 1940s to the 1960s. He stared in many incredible films. Such as Moby Dick (1956), Roman Holiday (1953), The Gunfighter (1950), Spellbound (1945), The Keys of The Kingdom (1944), On The Beach (1959) and Captain Horatio Hornblower (1951). So it's no surprise that he was nominated for many Oscars throughout his career. He eventually won an Oscar for his portrayal of Atticus Finch in To Kill a Mockingbird.
Adriana Caselotti (1916-1997)
Adriana Caselotti was an American actress and singer born in Bridgeport, Connecticut, United States. She later moved to Los Angeles, California to pursue her dream of becoming an actress. And she did just that. In fact, she became a Disney legend! She is most well-known for playing the voice of the popular Disney character Snow White. She sang all of the Snow White famous songs featured throughout the film and are still very much known today. Such as Whistle While You Work, I'm Wishing, With a Smile and a Song, Someday My Prince Will Come, If I Only Had a Heart and Pleasant Dreams.
Harry James (1916-1983)
Harry James was an American Musician in Albany, Georgia, United States. He moved to Las Vegas, Nevada, United States, where he started his successful music career. He is mostly known for being a trumpet-playing bandleader, called Harry James and His Orchestra. The original band members included Eric Troyer (keyboards, vocals), Louis Clark (keyboards, conductor), Kelly Groucutt (bass, vocals), Mik Kaminski (violin, keyboards), Parthenon Huxley (guitar, vocals) and Gordon Townsend (drums, percussion). Their most well-known songs include Two O'clock Jump, You Made Me Love You – Take 2, Sleepy Lagoon, I've Heard That Song Before, I Can't Begin To Tell You, Cherry and Sleepy Time Gal.
Famous People Born in 1916 and Their Stories